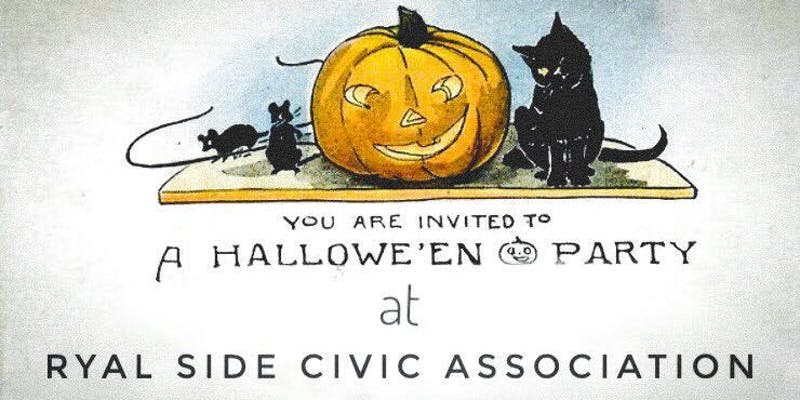 ALL TIME SLOTS ARE FILLED email us to be put on the wait list. RyalSide@gmail.com
Sign your family up for a time slot by clicking here.
The Ryal Side Civic Association is happy to present a the 2020 modified Ryal Side Halloween Party. This year will obviously be a bit different, but just as fun and memorable for all families. The event will be held at Obear Park on Thursday 10/29 4-7pm (the night that downtown trick or treat usually happens, but unfortunately not this year).
Family arrival times at Obear Park will be staggered and the party will be a continuously moving, socially distanced event. You can expect to spend 20 minutes or so at the park. Children will start with a little "trick or treating" at a few different tables. They will then proceed to being announced on the red carpet where they will be able to show off their costume. They will then head over to more "trick or treating" tables. At the last table they will receive an individual pinata and then make their way over to the pinata area where they will be able to hit the pinata until they get all of their candy.
Suggested donation:
$5 per child or $10 per family. Can be donated via:
Paypal by clicking here
Venmo @RyalSideCivicAssociation (Photo of our logo, last 4 of phone 8687)
or exact change cash the day of the event. Venmo is preferred as paypal takes a cut.
All attendees will be required to wear a mask.
Sign your family up for a time slot by clicking here.