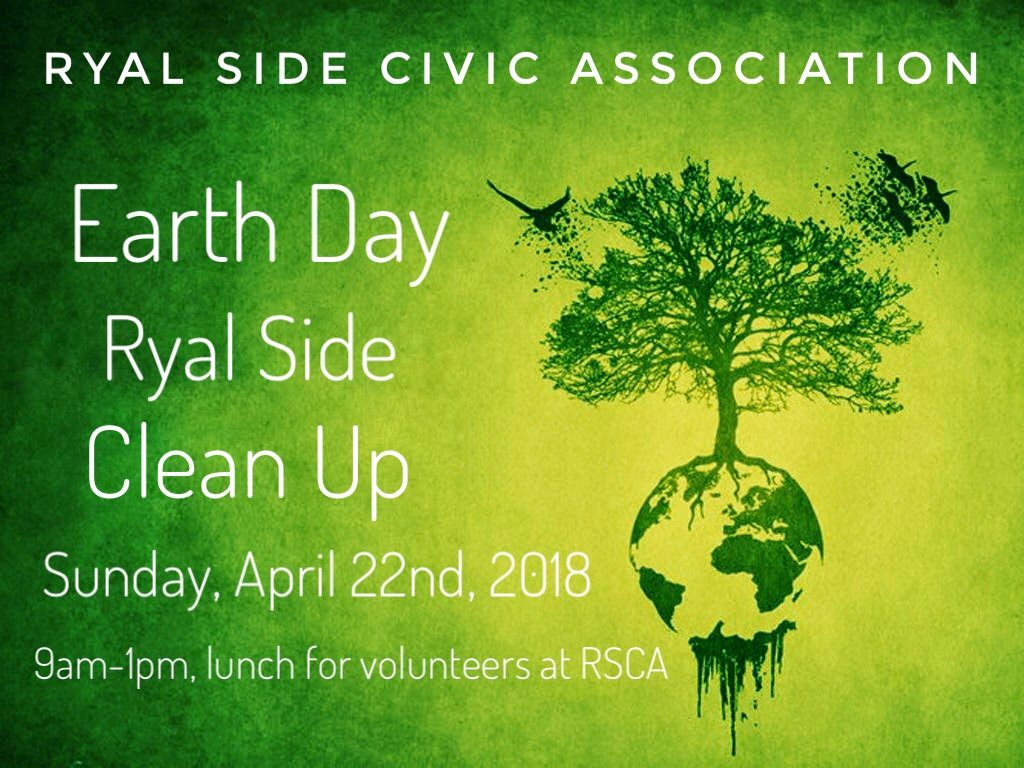 VOLUNTEERS NEEDED
Ryal Side Clean-up
Sunday, April 22nd, 2018 9am-1pm
Let's show our pride in Ryal Side and help remove the trash from our parks/streets. Ryal Side is the best neighborhood in this city, let's make it the most beautiful!  
Please bring:
Work gloves, rakes, brooms, shovels
---
Meet at Ryal Side Civic Association (7 Eleanor Ave) at 9am for a quick briefing and to receive your assigned area.
Lunch will be provided after the clean up at the Civic Center at 1PM.